The Australian economy is seeing a boost in job growth, and Prime Minister Malcolm Turnbull is taking credit through his government policies. He says the systems are boosting confidence and the result is over 61,000 people joining the workforce in one month. The total is three times the amount expected by economists in Australia and was the 14th straight month of gains, which hasn't happened since 1994. If you are currently looking for work, contact Australia Immigration Professionals for help applying for the required visa to live and work in Australia. It is a good time to relocate and enjoy a happier life for you and your family.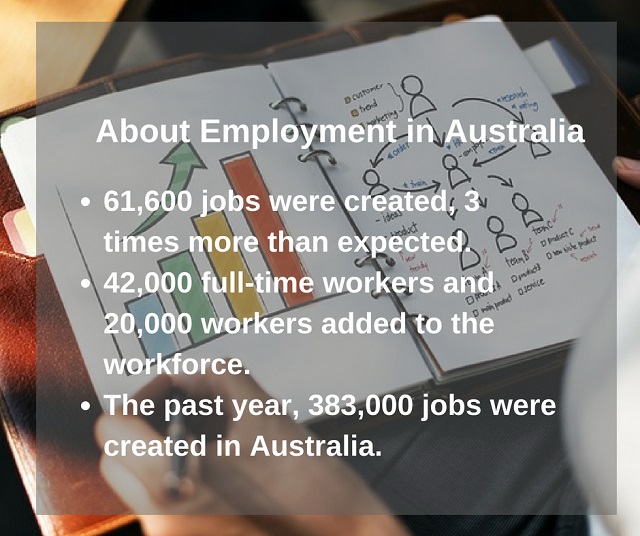 The Prime Minister said, "Our policies are restoring confidence to business, and business is responding by investing, creating more jobs, and hiring more workers." The rise in workers comprised of 19,700 part-time workers and 41,900 full-time workers. Over the past year, there have been 383,300 Australian jobs created, and 304,700 of those have been full-time positions. Turnbull said this means anyone looking for work in Australia or wanting a better job has plenty of opportunities available to them.
Adam Carr, Australian Chamber of Commerce and Industry chief economist, said it was apparent the economy was gaining strength. Household consumption is expected to bounce back robustly in the coming months. With the many job opportunities available, now is a good time to contact Australia Immigration Professionals. Their team of experts can help you with the immigration process and make living and working in Australia a dream come true. Contact them today!