According to a study by LinkedIn, companies in the financial services sector are the most popular for people seeking jobs in Australia. The data was compiled from a list of the most popular "top attractors" including India, Australia, the UK, Brazil, the US, and France. LinkedIn evaluated three main factors, including the most loyal new hires, which companies were most attractive to those seeking employment, and the most job applications.
Of the top 25 most attractive companies in Australia, 12 were key financial players. The firm at the top was KPMG, an accounting firm, which was followed by PwC, one of KPMG's rivals in this business sector. In third place was the Commonwealth Bank of Australia, and in fourth and fifth places were the supermarket chain of Coles and another accounting firm, Deloitte. According to Australia Immigration Professionals, there are often many perks in places of employment in Australia.
The key reasons that these industries are so popular are due to their flexibility with work schedules and also perks unique to financial industries. A spokesperson with LinkedIn told CNBC that flexibility is very important in Australia, and the companies who rated the highest offered competitive flexibility. "All Roles Flex" is a philosophy adopted by some workplaces that automatically offers flexible roles, flexible hours, and flexible locations for workers. According to Australia Immigration Professionals, "Australia is one of the best countries for employment that offers flexibility."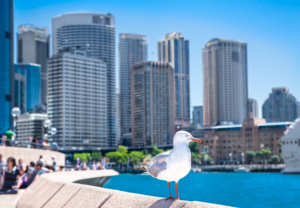 PwC and its 6,000 Australian workers follow this philosophy, and employees take advantage of it by scheduling to work four longer days while some work three days in the office and two at home. Another firm, Westpac, eliminated normal office spaces, allowing employees to come in and sit wherever they wanted. Westpac ranked sixth in the LinkedIn survey, which isn't a surprise, since it is one of Australia's Big Four lenders. Australia Immigration Professionals is a private immigration service for qualified skilled foreign nationals who want to move to Australia to find good jobs.
Another item that was attractive to financial industry players was savings on products and services such as lower mortgage rates, according to LinkedIn. Vodafone, which came in 19th place has announced a four-day week for new parents for six months after the birth of a new baby. Airlines Virgin Australia and Qantas now offer flights for employees at highly discounted prices. Contact Australia Immigration Professionals today for information on your eligibility to work in Australia.